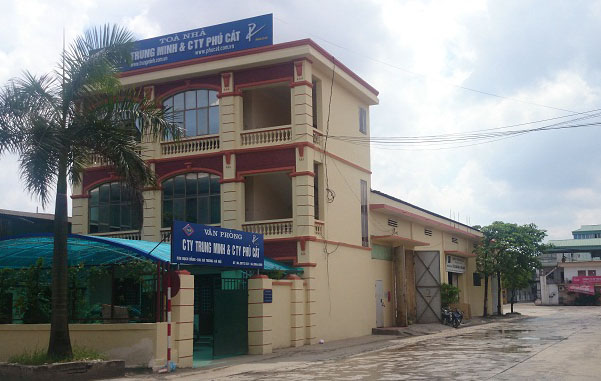 Trung Minh Services and Commercial Limited Company
 was established since 1998, to be one of the leading company in adhesive, chemical and chemical equipment aspects. The Company has professional leader team who had been trained on chemical and adhesives specialty, the Director has graduated on organic chemical profession in the Federal Republic of German, graduated in professional director issued by NationalEconomicsUniversity and possesses many years of experience in  company execution, with the professional customer services skill, communication skills and sales skill staff team. The slogan of our company is: 
"Leading quality – Competitive price – Client is the first"
.
* Main operating trades of the company:
- To be unique distributor representative of adhesives  products for shoes, wooden products, construction of famous glue branch name Nanpao – Taiwan all over the provinces in Vietnam.
- To be the company specializes in seeking, processing, import and sign direct supplying contracts of industrial chemical goods items, pure chemical, chemical equipment that directly  serves clients to reduce other unnecessary indirect costs. Industrial chemical supplied by the company mainly served for following trades, sectors: Paint, cleansing chemical, ceramics, construction, wood processing industry, bamboo and rattan fine arts products… Pure chemicals imported by the company served for the Departments, Institutes, Universities, High Schools, laboratories, analyzing laboratories of major corporations, companies …
Service philosophy of the Company is: Quick services, guaranteed quality, competitive prices, utmost technical support and final responsibility quality of products provided to clients.
Through many years of operation with prestige branch name, currently, the company is serving client system with quality is nearly 300 major clients in most of provinces, city all over the country such as shoes manufacturing for export company, fine art production facilities in traditional handicraft villages, companies, general corporation, 100% capital foreign enterprises and joint venture company industrial zones in Vietnam.
Profile of the Company:
Full name: Trung Minh Services and Commercial Limited Company
English name: T&ampM Trading and Service Co.,LTD.
Address:
The building 3-storey, G9 warehouses,  Port Hanoi, No.838 Bach Dang Street,
Thanh luong Ward, Hai Ba Trung District, Hanoi